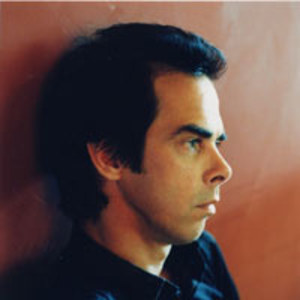 data urodzenia

22 września 1957

pochodzenie

Australia
Biografia
Nicolas Edward Cave urodził się 22 września 1957 roku w małym miasteczku Warracknak w Australii. Jako młody człowiek był typowym indywidualistą ? deklarował, że chce zostać malarzem i faktycznie uczęszczał przez jakiś czas do szkoły o takim właśnie profilu. Interesował się też literaturą - bardzo dużo czytał, a jego ulubionym pisarzem był Fiodor Dostojewski. W tym czasie zaczął interesować się muzyką. Jego szkolni koledzy grali w zespole o nazwie Concrete Vulture, którego wokalistą został Nick choć, jak wspomina, nie dysponował wtedy zbyt dobrym głosem.
W 1976 zespół zmienił nazwę na The Boys Next Door i od tego momentu zaczyna się faktyczna droga muzyczna Cave'a. Wprawdzie równolegle poświęcał się swojej drugiej pasji, czyli malarstwu, nie zrezygnował jednak ze śpiewania w zespole.
W tym czasie do Australii zaczęły docierać pierwsze pomruki punkrockowej rewolucji i to właśnie punk stał się iskrą, rzuconą na beczkę prochu - kiedy zespół Cave'a zobaczył na scenie lokalną punkową grupę - The Saints - chłopcy postanowili radykalnie zmienić swoje podejście do muzyki.
W 1979 ukazała się płyta "Door Door", będąca świadectwem, że poszukiwania zespołu zaczynają iść w dobrym kierunku. Jako że sytuacja w rodzinnym kraju zaczęła coraz bardziej drażnić Cave'a i kolegów, zdecydowali się na dramatyczny krok - wyjazd do Wielkiej Brytanii. Zespół zawitał do Anglii w lutym 1980 roku, przybierając nową nazwę ? The Birthday Party.
Nowy okres w działalności zespołu był szczególnie trudny, ponieważ przyjazd do Londynu nie oznaczał natychmiastowej kariery. Etap ten był, raczej wegetacją, przerywaną poszukiwaniem jedzenia czy tanich narkotyków. Wszystko zaczęło się zmieniać, kiedy na jednym z lokalnych koncertów grupę zobaczył Ivo Watts-Russel, szef małej wytwórni 4AD.
Pojawiły się pierwsze single, a w 1981 roku album "Prayers On Fire". Zespół kursował między Anglią a Australią, zaczął być coraz bardziej znany. Niestety w zespole ciągle dochodziło do nieporozumień. Tymczasem młodzi Australijczycy udają się do Stanów Zjednoczonych.
W grudniu 1981 r. rozpoczęła się praca nad kolejną płytą. Nagrania nie szły jednak najlepiej, dawał bowiem o sobie znać indywidualizm poszczególnych muzyków, a także uzależnienie od wszelkiego rodzaju używek - dochodziło do bijatyk, przerw w nagraniach.
Mimo wszystko w 1982 roku muzycy wydali album "Junkyard", który zdobył uznanie krytyki, a co najważniejsze - fanów. Niestety, dobra płyta nie zmieniła sytuacji w grupie, a zmęczony sytuacją Nick postanowił wyjechać do Berlina. Tam też Nick znalazł się na koncercie berlińskiej grupy Einsturzende Neubauten. Zespół ten zrobił na nim piorunujące wrażenie. Muzyk szczególnie zaprzyjaźnił się z gitarzystą zespołu, Blixą Bargeldem, który miał zostać w przyszłości stałym współpracownikiem Cave'a.
Tymczasem koniec Birthday był bliski - zespół zarejestrował dwie EPki, które znalazły się na płycie "Mutiny/Bad Seed". Ta płyta, z sugestywną okładką, mimo iż wyraźnie ukazywała rozdźwięk kompozycyjny zespołu, jest jedną z najlepszych produkcji The Birthday Party.
9 czerwca 1983 roku w Melbourne odbył się ostatni koncert Birthday Party. Nick śpiewał odwrócony tyłem do publiczności, w końcu zaś przerwał występ. Tak zakończyła się kariera jednej z najbardziej inspirujących grup ostatniego dwudziestolecia.
Przełom roku 1983 i 1984 nie był dla Nicka Cace`a najlepszy - mieszkał z matką, regularnie się upijał, unikał dziennikarzy, z którymi zresztą zawsze toczył walkę. Po pewnym czasie Nick wyszedł jednak z twórczego niebytu. Uczestniczył w nagraniach niemieckiej grupy Die Haut, zaczął zbierać nowy zespół, wraz z Lidią Lunch przygotował widowisko "Immaculate Consumptive", zaczęły też powstawać pierwsze solowe piosenki.
W 1984 roku światło dzienne ujrzał album "From Her To Etrnity". Płyta ta otwierała karierę solową Cave'a i była jednocześnie pomostem łączącym dawne, Birthdayowskie czasy z nową epoką. Mimo balladowej formy utwory były naładowane energią.
Kolejny krążek - "The Firstborn Is Dead" - ukazał się w 1985 roku i był udaną kontynuacją pierwszego albumu. Jeszcze bardziej stonowany, wchodzi głęboko w świat bluesa, jest jadowity i niezwykle plastyczny.
"Kicking Against The Pricks" ukazało się w 1986 roku. Płyta zawiera przeróbki utworów, wybranych przez Nicka Cave'a, stanowiące przegląd tego, co inspiruje go we współczesnej muzyce. Covery zostały odarte z całego lukru, blichtru, strojącego je dla potrzeb zakłamanych i niezbyt wymagających odbiorców. Pojawiają się tam wykonawcy tacy jak J. L. Hooker, Jimi Hendrix, Johny Cash, Velvet Underground czy Joan Baez.
W albumie "Your Funeral My Trial" (1986) powraca Cave - buntownik, natomiast na "Tender Prey" (1988) pojawiają się nowe postacie - Kid Congo Powers, Roland Wolf, Thomas Wydler.
"The Good Son" (1990) to krążek przełomowy. Na tej płycie po raz pierwszy Cave pokazał się od przebojowej strony. Płyta jest odejściem od awangardowych, oszczędnych dźwięków w stronę bogatych aranżacji i melodii. Nie znaczy to, że Nick skomercjalizował swoją muzykę. Nadal pozostał sobą, a jego piosenki nie miały szans na pojawienie się w radiu. Wyraźnie widoczna jest fascynacja Nicka folklorem brazylijskim ? pojawia się nawet pieśń brazylijskich protestantów, Foi Na Cruz. Muzyka ma klimat filmowy.
Wydany w 1992 roku "Henry's Dream" to kontynuacja wątku podjętego na poprzednim wydawnictwie, choć ten krążek nie jest tak liryczny. Do melodii znowu dołączyły trochę mocniejsze dźwięki. W składzie zespołu pojawiają się nowi muzycy - Martyn P. Casey i Conway Savage.
"Let Love In" (1994) to - według samego Cave`a - jego najbardziej osobista płyta. Osobistej tematyce towarzyszy nostalgiczna muzyka.
"Murder Ballads" to wydany w 1996 roku album ważny choćby z tego powodu, że jest jak dotąd największym komercyjnym sukcesem Nicka Cave'a. Popularność zapewniła mu obecność wokalna pań, które bynajmniej nie kojarzyły się z muzyką, jaką wykonywał Cave. Największym zaskoczeniem był duet z Kylie Minogue oraz z PJ Harvey.
Nowa produkcja - "The Boatmans Call" (1997), jak twierdził Cave, miała być odreagowaniem na sukces, który raczej źle się mu kojarzył. Do takich wniosków doszedł po tym, jak w sklepie nastoletni fan wręczył mu do podpisu płytę "Murder Ballads", traktującą o seryjnych, psychopatycznych mordercach. Kontynuacją tego albumu był krązek "No More Shall We Part" wydany w 2001 roku.
W 2003 roku ukazał się już 12 album w dorobku tego cenionego australijskiego wokalisty i kompozytora, nagrany z towarzyszeniem jego stałej grupy The Bad Seeds, z którą nagrywa od 1983 roku. Płyta powstała w studiu Singsing w Melbourne, w Australii, na początku 2002 roku, w ciągu zaledwie tygodnia, podczas przerwy koncertowej.
Nick Cave wystąpił w Polsce trzykrotnie - po raz pierwszy w maju 1997 roku w Sali
Kongresowej w Warszawie. Dwa lata później wystąpił podczas XX Przeglądu Piosenki Aktorskiej. Zaśpiewał wówczas z towarzyszeniem polskich artystów, m.in. Stanisława Soyki, Macieja Maleńczuka i Wojciecha Waglewskiego. Ostatni koncert odbył się we Wrocławiu w Hali Ludowej w ramach europejskiego tournee promującego najnowszą płytę Cave'a - "No More Shall We Part".