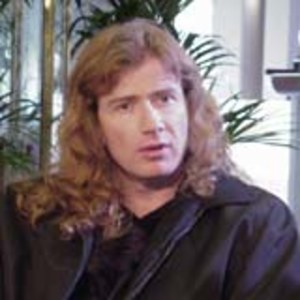 data powstania

1983

pochodzenie

USA
Biografia
Megadeth to amerykańska formacja muzyczna uważana za legendę muzyki metalowej, wraz z zespołami Metallica, Anthrax i Slayer tworzy tzw. Wielką Czwórkę Thrash Metalu.

Grupa została powałana do życia w 1983 roku w Los Angeles przez gitarzystę i wokalistę Dave'a Mustaine'a oraz basistę Dave'a Ellefsona.  

Pod szyldem Megadeth ukazało się 15 studyjnych albumów. Amerykanie zadebiutowali w 1985 roku krążkiem "Killing Is My Business... and Business Is Good!". Po nim, w ręce fanów ekipy dowodzonej przez Mustaine'a, trafiły: "Peace Sells... But Who's Buying? (1986 r.), "So Far, So Good... So What!" (1988 r.), "Rust in Peace" (1990 r.), "Countdown to Extinction" (1992 r.), "Youthanasia" (1994 r.), "Cryptic Writings" (1997 r.), "Risk" (1999 r.), "The World Needs a Hero" (2001 r.), "The System Has Failed" (2004 r.), "United Abominations" (2007 r.), "Endgame" (2009 r.), "Thirteen" (2011 r.), "Super Collider" (2013 r.) oraz "Dystopia" (2016 r.).  

Obecnie, obok założycielskiego duetu, w skład Megadeth wchodzą gitarzysta Kiko Loureiro (od 2015 roku) oraz zasiadający za perkusją Dirk Verbeuren (od 2016 roku).