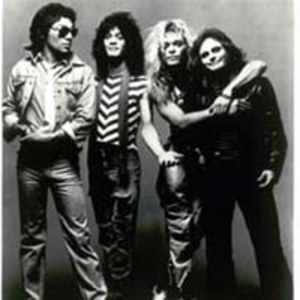 data powstania

1974

pochodzenie

USA
Biografia
Van Halen to amerykańska grupa muzyczna wykonująca hard rocka. Formacja powstała w 1971 w Pasadenie (stan Kalifornia). Pierwotnie nosiła nazwę Genesis, po odkryciu innego zespołu o tej samej nazwie, zmieniła szyld na Mammoth, lecz tutaj także sytuacja się powtórzyła, więc nazwę zmieniono raz jeszcze, na Van Halen (1974 rok).
Dyskografia Van Halen liczy 12 pełnowymiarowych albumów, ich tytuły to: "Van Halen" (1978 rok), "Van Halen II" (1979 rok), "Women and Children First" (1980 rok), "Fair Warning" (1981 rok), "Diver Down" (1982 rok), "1984" (1984 rok), "5150" (1986 rok), "OU812" (1988 rok), "For Unlawful Carnal Knowledge" (1991 rok), "Balance" (1995 rok), "Van Halen III" (1998 rok) oraz "A Different Kind of Truth" (2012 rok).
Założycielem formacji był legendarny gitarzysta-wirtuoz Eddie Van Halen.