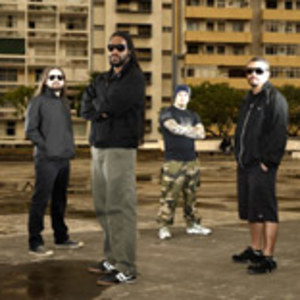 data powstania

1984

pochodzenie

Brazylia
Biografia
Najsłynniejsza dziś grupa z Brazylii powstała w 1984 roku w Belo Horizonte. Jej pierwsze wcielenie to: Jairo Guedes (gitara), Max Cavalera (gitara, śpiew), Paulo Pinto, Jr. (gitara basowa) i brat Maxa, Igor (perkusja).
Pierwszym wydawnictwem Sepultury był mini-album "Bestial Devastation" wydany przez wytwórnię Cogumelo. Wzbudził spore zainteresowanie w kręgu fanów metalu.
W 1986 roku ukazała się duża płyta Sepultury - "Morbid Visions", na której znalazł się pierwszy słynny utwór grupy - "Troops Of Doom". Mniej więcej w tym czasie odchodzi Jairo, zaś na jego miejsce przychodzi grający do dziś w zespole Andreas Kisser.
Drugi album - "Schizophrenia" - dał zespołowi kontrakt z Roadrunner Records. Ta wytwórnia wydała znakomicie przyjęty album "Beneath The Remains" (1989), na którym znalazł się grany do dziś na koncertach "Inner Self" (nakręcono również do niego teledysk).
Sukces komercyjny przyszedł wraz z płytami "Arise" (1991), "Chaos A.D." (1993) i przede wszystkim "Roots" (1996), na której Sepultura znakomicie połączyła metal z elementami muzyki etnicznej z Ameryki Południowej.
Niestety, niedługo po wydaniu "Roots" Max Cavalera opuścił zespół (założył niedługo potem Soulfly) po nieporozumieniach z pozostałymi członkami. Sepultura znalazła jego następcę w osobie Amerykanina Derricka Greena.
Z nim nagrano płyty "Against" (1998), "Nation" (2001), "Roorback" (2003) i "Dante XXI" (2006) oraz EP-kę "Revolusongs" (2002).
Sepultura kilka razy gościła w Polsce. Po raz ostatni poprzedzała szwedzką grupę In Flames w marcu 2006 roku. Na europejskiej trasie w składzie Sepultury zabrakło Igora Cavalery, który zdecydował poświęcić ten czas swojej rodzinie. Zastąpił go Roy Mayorga, znany z... Soulfly (później dołączył do Stone Sour).
Co jakiś czas pojawiają się plotki o możliwym powrocie Maxa Cavalery do Sepultury, ale żadne konkretne ustalenia nie zapadły.