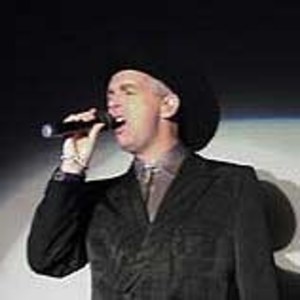 data powstania

1981

pochodzenie

Wielka Brytania
Biografia
Duet Pet Shop Boys powstał w 1984 roku, stworzyli go Brytyjczycy - Neil Tennant (wokalista) i Chris Lowe (instrumenty klawiszowe). Na początku nazywali się "West End". Późniejszą nazwę "Pet Shop Boys" zapożyczyli od znajomych pracujących w sklepie zoologicznym.
Przypadek sprawił, że w 1982 roku obaj panowie spotkali się w sklepie elektronicznym. Rok później dokonali nagrań wyprodukowanych przez Boba "O" Orlando w Nowym Jorku, wydanych na singlu przez firmę Bobcat. W 1985 roku, już jako Pet Shop Boys, stworzyli utwór "West End Girls", który zdobył pierwsze miejsce na angielskiej liście przebojów, a potem stał się numerem 1 na całym świecie. Za ten utwór zespół otrzymał w 1987 prestiżową nagrodę Ivor Novello.
Kolejne utwory z ich debiutanckiego albumu zatytułowanego "Please" ("Love Comes Quickly", "Suburbia") także stały się przebojami z TOP 20. W 1987 roku ukazał się singiel "What Have I Done", w którym Tennant zaśpiewał w duecie z Dusty Springfield. Następny singlowy przebój "It's A Sin" również zdobył szczyt listy przebojów. Kolejnym hitem w karierze grupy był utwór "Always On My Mind" z repertuaru Elvisa Presleya. W 1989 roku Tennant i Lowe spotkali się ponownie z Dusty Springfield, by wyprodukować jej singiel "Nothing Has Been Proved", który wszedł do TOP 20 brytyjskiej listy przebojów.
W tym samym roku duet wyprodukował dla Lizy Minelli przebój "Losin' My Mind". W 1990 roku zespół wydał kolejny album, zatytułowany "Behaviour". A następnie wyruszył na koncerty do najbardziej wymagającej publiczności - do USA. Na kolejny album fani czekali przez 3 lata. Wtedy to pojawiła się płyta "Very" zawierająca takie przeboje jak "Go West", czy "Can You Forgive Her". 11 października 1999 powrócili na listy przebojów albumem "Nightlife". Wśród producentów znaleźli się: Craig Armstrong, Rollo, David Morales oraz sam zespół. W piosence "In Denial", Neil śpiewa w duecie z Kylie Minogue.
Następny album Pet Shop Boys zatytułowany został "Release". Do nagrania płyty Pet Shop Boys zaprosili gitarzystę Johnny'ego Marra. Chris Lowe mówi: "Jesteśmy dumni z naszych nowych piosenek, nie możemy się już doczekać żeby wyjść z nimi na scenę i koncertować". Album wydany został w czterech różnych wersjach kolorystycznych okładki - miedzianej, zielonej, różowej i czerwonej, a na każdej znajduje się inny kwiat. Edycja specjalna płyty różni się od zwyczajnej opakowaniem. Jest to tekturowa wsuwka o metalicznym połysku. Pierwszym singlem z "Release" był utwór "Home And Dry".
Rok 2002 to dla Pet Shop Boys nie tylko muzyka, zespół połączył swoje siły z pisarzem Jonathanem Harvey'em, współpracując przy musicalu "Closer To Heaven". Duet napisał słowa i muzykę, zaś fabuła musicalu została oparta na książce Jonathana Harveya.
W lutym 2003 roku ukazał się kolejny album brytyjskiego duetu. Na "Disco 3" umieszczono głównie utanecznione wersje utworów zarejestrowanych podczas sesji albumu "Release", choć wiele z nich poddano dość gruntownej przeróbce. Za nowe wersje odpowiedzialni byli między innymi Felix da Housecat, Blank&Jones i Superchumbo. Wśród 10 nagrań znalazł się jednak także niepublikowany materiał, który nie zmieścił się na "Release".
Natomiast 24 listopada 2003 roku ukazało się podwójne CD, zatytułowane "PopArt - The Hits". Jak zapowiada podtytuł, jest to płyta zawierająca wszystkie 33 przeboje zespołu, które dotarły do pierwszej 20 brytyjskiej listy i dzięki którym zespół Pet Shop Boys stał się najsłynniejszym duetem w historii. Na płycie znalazł się również premierowy singiel "Miracles", a także drugi nowy utwór - "Flamboyant", który Neil i Chris napisali i nagrali latem. W wersji limitowanej do płyty został dołączony trzeci krążek, zatytułowany "Mix", na którym znajdą się wybrane remiksy Pet Shop Boys. W tym samym dniu ukazało się również DVD "PopArt - The Videos", na którym zebrane zostały wszystkie teledyski nagrane przez Pet Shop Boys.
Dziewiąty album w dorobku grupy, "Fundamental", pojawił się dopiero w maju 2006 roku. Od strony producenckiej muzyków wspierał słynny producent Trevor Horn, z którym współpracowali już wcześniej przy nagrywaniu utworu "Left to My Own Devices" (płyta "Introspective" z 1988 r.). Horn jest odpowiedzialny m.in. za sukcesy Frankie Goes to Hollywood, współpracował też z Buggles, Yes, Sealem i Art of Noise.. Album "Fundamental" promował singel "I'm With Stupid" , z piosenka będącą satyrą na stosunki panujące między brytyjskim premierem Tony'm Blairem i prezydentem USA Georgem Bushem.
(źródło: RMF FM)