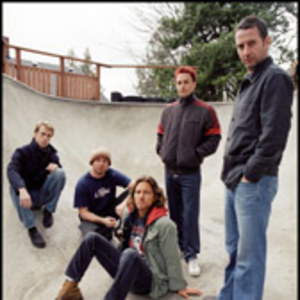 fot. Sony BMG
data powstania

1991

pochodzenie

USA
Biografia
Pearl Jam to, obok Nirvany, Soundgarden oraz Alice In Chains, przedstawiciele grunge'u, jednej z odmian muzyki rockowej. Ich debiutancki album "Ten" wspiął się w 1992 roku na szczyty list przebojów. Hity takie jak "Jeremy", "Evenflow" czy "Alive" śpiewane były przez nastolatków na całym świecie.
W pierwszej połowie lat 80. poznali się gitarzyści Stone Gossard i Mike McCready oraz basista Jeff Ament. Ament i Gossard w 1984 roku założyli zespół Green River, później uznany za jednego z pionierów grunge'u. Trzy lata później, razem z wokalistą Andrew Woodem (Malfunkshun) powołali Mother Love Bone, co oznaczało koniec Green River. Karierę grupy przerwała tragiczna śmierć Wooda, który 19 marca 1990 roku przedawkował narkotyki.
Przyjaciele Wooda z Seattle (muzycy Mother Love Bone i Soundgarden) w jego hołdzie nagrali płytę "Temple Of The Dog" pod takim właśnie szyldem. Równocześnie Gossard, McCready i Ament pracowali nad nowym zespołem. Taśma demo przez perkusistę Jacka Ironsa (późniejszego członka Pearl Jam) trafiła do wokalisty Eddiego Veddera z San Diego. Pierwszym perkusistą nowej grupy został Dave Krusen.
22 października 1990 roku zespół zagrał swój pierwszy koncert w klubie Off Ramp, w Seattle, pod nazwą Mookie Blaylock. Ten dzień jest uznawany za oficjalną datę powstania zespołu. Nazwa Mookie Blaylock wzięła się od koszykarza zespołu New Jersey Nets, ale ostatecznie została zmieniona na Pearl Jam. Debiutancki album grupa zatytułowała numerem z jakim grał Blaylock, czyli 10 ("Ten").
Mniej więcej co dwa lata ukazywał i ukazuje się nowy album grupy. Najpopularniejsze, oprócz wspomnianego "Ten", to "Vs", "No Code", "Binaural". Grupa słynie również z wydawania tak zwanych "bootlegów". Podczas trasy koncertowej w 2000 roku wydała ich kilkanaście, w tym także ten z katowickiego Spodka. Pearl Jam angażuje się także we wszelkie akcje społeczne i polityczne.
W 2007 roku, na trasie promującej płytę "Pearl Jam", Amerykanie ponownie wystąpili w naszym kraju (Stadion Śląski w Chorzowie).
Dziewiąta płyta studyjna otrzymała tytuł "Backspacer" (premiera 29 września 2009) - to pierwsze wydawnictwo w barwach wytwórni Universal.