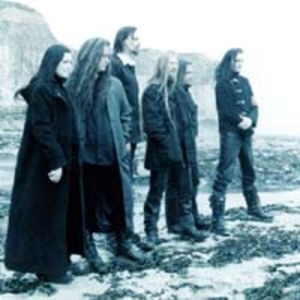 data powstania

1990

pochodzenie

Wielka Brytania
Biografia
My Dying Bride to grupa muzyczna działająca od 1990 roku, uważana za legendę brytyjskiej sceny metalowej. Wczesne albumy zespołu utrzymane były w stylistykach doom i death, późniejsze - gothic i doom.
Dyskografia My Dying Bride liczy 13 pełnowymiarowych pozycji. Zespół zadebiutował krążkiem "As the Flower Withers" w 1992 roku. Na półki sklepowe tafiły następnie: "Turn Loose the Swans" (1993 r.), "The Angel and the Dark River" (1995r.), "Like Gods of the Sun" (1996 r.), "34.788%... Complete" (1998 r.), "The Light at the End of the World" (1999 r.), "The Dreadful Hours" (2001 r.), "Songs of Darkness, Words of Light" (2004 r.), "A Line of Deathless Kings" (2006 r.), "For Lies I Sire" (2009 r.), "Evinta" (2011 r.), A "Map of All Our Failures" (2012 r.), "Feel the Misery" (2015 r.).
Kolejna płyta, "The Ghost of Orion", trafi w ręce fanów dźwięków spod znaku ciężkich brzmień na 30. rocznicę powstania My Dying Bride - 6 marca 2020 roku.  
My Dying Bride to obecnie sekstet. Jego szeregi tworzą: Andrew Craighan (gitary, instrumenty klawiszowe), Aaron Stainthorpe (wokal), Lena Abé (gitara basowa), Shaun Macgowan (instrumenty klawiszowe),  Jeff Singer (perkusja) oraz Neil Blanchett (gitary).