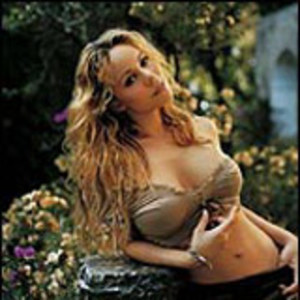 data urodzenia

27 marca 1970

pochodzenie

USA
Biografia
Mariah Carey obdarzona pięciooktawowym głosem, jest jedną z najlepiej sprzedających się wokalistek wszechczasów. Na całym świecie sprzedała ponad 140 milionów płyt, otrzymała 81 złotych, platynowych i multi-platynowych albumów. Większość płyt, które ukazały się w trakcie całej kariery artystki trafiło na pierwsze miejsca list przebojów. Mariah jest także zdobywczynią wielu nagród, otrzymała między innymi: dwie nagrody Grammy 1990, trzy nagrody Soul Train 1990, trzy American Music Award, nagrody Billboardu. W 1998 roku na ceremonii World Music Award Mariah odebrała nagrodę w kategorii Najlepsza Sprzedaż R&B oraz Artystka, która w ciągu ostatnich 10 lat sprzedała najwięcej płyt.
Debiutowała w 1990 roku płytą "Mariah Carey". Płyta sprzedała się w nakładzie 12 mln egzemplarzy, zyskała w USA status ośmiokrotnej platyny i zawierała aż cztery single nr 1: "Vision Of Love", "Love Takes Time", "Someday" i "I Don't Wanna Cry". Tytułowy utwór z następnego albumu "Emotions", przyniósł wokalistce kolejny singiel nr 1. Za ten krążek Mariah zdobyła 2 nominacje do Nagród Grammy, jak również nagrodę American Music Award.
W roku 1992 ukazał się album "Unplugged" i kolejny singiel nr 1. "I'll Be There". Longplay rozszedł się w nakładzie 5 mln kopii na całym świecie. Natomiast zrealizowana rok później płyta "Music Box" stała się dziesięciokrotną platyną. Album sprzedał się w nakładzie 24 mln egzemplarzy i przyniósł wokalistce kolejne wielkie hity - "Dreamlover", "Hero" i "Without You".
W 1995 roku, na najwyższym miejscu listy Billboard Top 200 Albums, zadebiutował kolejny album artystki - "Daydream", który wkrótce osiągnął również status 10-krotnej platyny. Mariah stała się pierwszą w historii wokalistką, która sprzedała ponad 8 mln kopii trzech kolejnych studyjnych albumów. Rok 1997 to album "Butterfly", mieszanka muzyki R&B i pop. Stary wiek wokalistka zakończyła w wielkim stylu wydając album "Rainbow" (1999).
W 2001 roku ukazała się płyta "Glitter" - ścieżka dźwiękowa do pierwszej produkcji filmowej piosenkarki, pod tym samym tytułem. Wydawnictwo to jednak nie odniosło specjalnego sukcesu, w wyniku czego piosenkarka straciła warty 100 mln dolarów kontrakt z wytwórnią Virgin. Przyczyniły się do tego także jej dwa załamania nerwowe, które przeszła w 2001 roku.
Kiedy wydawało się, że jej kariera muzyczna dobiegła końca, Mariah podpisała umowę z Def Jam i znów wzięła się do pracy. Dzięki wsparciu Irva Gottiego, zaczęła nagrywać album "Charmbracelet". Krążek ukazał się w grudniu 2002 roku. Na płycie znaleźć można różnorodny repertuar, bardzo osobiste teksty i optymistyczne piosenki. Artystka tym razem sama skomponowała wiele utworów. Na płycie występuje jako autorka i współproducentka, obok tak znanych postaci jak Jimmy Jam, Terry Lewis czy Jermaine Dupri. Na pierwszym singlu ukazała się ballada "Through The Rain".