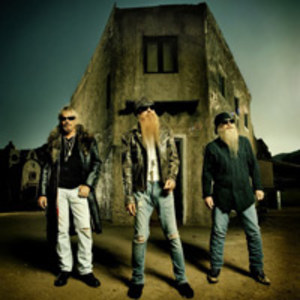 data powstania

1969

pochodzenie

USA
Biografia
ZZ Top to zespół muzyczny Billy'ego Gibbonsa, Dusty'ego Hillai Franka Bearda. Założona w 1969 w Houston formacja wykonuje bluesa, hard i southern rocka.
Teksańskie trio ma na koncie 15 studyjnych albumów. Zespół zadebiutował w 1971 roku krążkiem "ZZ Top's First Album". Kolejne dzieła Amerykanów to: "Rio Grande Mud" (1972 r.), "Tres Hombres" (1973 r.), "Fandango!" (1975 r.), "Tejas" (1976 r.), "Degüello" (1979 r.), "El Loco" (1981 r.), "Eliminator" (1983 r.), "Afterburner" (1985 r.), "Recycler" (1990 r.), "Antenna" (1994 r.), "Rhythmeen" (1996 r.), "XXX" (1999 r.), "Mescalero" (2003 r.), "La Futura" (2012 r.).
Artyści wypracowali sobie charakterystyczny image - długie brody, kapelusze oraz ciemne okulary.
Zespół ZZ Top w 2019 roku, z okazji jubileuszu 50 lat działalności, przygotował specjalne wydawnictwo - składanka zatytułowana "Goin' 50" to trzypłytowe wydawnictwo, zawierające 50 piosenek przedstawiających cała karierę  formacji.
W ZZ Top na przestrzeni lat występowali także: Lanier Greig, Dan Mitchell i Bill Ethridge.