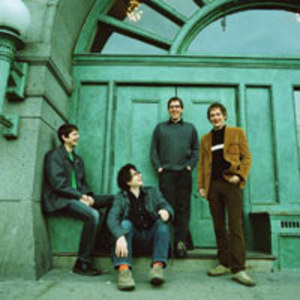 data powstania

1994 r.

pochodzenie

USA
Biografia
Wilco to amerykański zespół wykonujący alternatywnego rocka, rodem z Chicago. Został założony przez Jeffa Tweddy'ego w 1994 roku po rozwiązaniu grupy Uncle Tupelo, grającej alternatywne country.
Grupa ma w swojej dyskografii siedem studyjnych albumów, z czego najważniejszym jest "Yankee Hotel Foxtrot" (wydany w 2002 roku) uznany przez amerykański magazyn "Rolling Stone" jako jeden z najlepszych albumów wydanych od 2000 roku włącznie do końca dekady. Album Wilco znalazł się na 3. miejscu tego rankingu, tuż za "Kid A"Radiohead i "Is This It" The Strokes.
Ostatnią propozycją Wilco jest album "The Whole Love", który ukazał się we wrześniu 2011 roku.