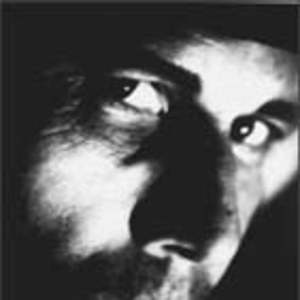 data urodzenia

7 grudnia 1949

pochodzenie

USA
Biografia
Thomas Alan Waits urodził się 7 grudnia 1949 w Pomonie, w stanie Kalifornia. W jego żyłach płynie mieszanka krwi szkockiej i irlandzkiej ze strony ojca oraz norweskiej ze strony matki. Dorastał z dwiema siostrami, przemieszczając się z miasta do miasta w obrębie rodzinnego stanu.
Jego rodzice, którzy byli nauczycielami, rozwiedli się, gdy chłopiec miał 10 lat i już jako 14-latek zarabiał na siebie. Szybko zainteresował się muzyką - w domu na ścianach wieszał kartki z tekstami Boba Dylana, a u sąsiada uczył się grać na pianinie. Wkrótce potem odkrył gitarę.
Tom już w szkole średniej zabawiał swoimi występami uczniów i nauczycieli, grał wtedu w zespole "The Systems", a w świat show biznesu wkroczył niedługo po tym.
Latem 1972 roku pracował jako portier w muzycznym klubie The Heritage w San Diego, gdzie pozwolono mu, w przerwach między koncertami znanych wykonawców, grywać na małej scenie. W tym czasie powstaje materiał wydany później jako dwuczęściowa płyta "The Early Years".
Jego karierą zajął się Herb Cohen, menedżer Franka Zappy, który zobaczył 22-letniego Waitsa w czasie występu w klubie "Troubadour" w Los Angeles. Wkrótce szczęście uśmiechnęło się do Waitsa i Cohen załatwił mu kontrakt z wytwórnią Asylum/Elektra Records, gdzie nagrywali wówczas Joni Mitchell, Jackson Brown, The Eagels i Bob Dylan.
Debiutancki album Waitsa - "The Closing Time" ukazał się w 1973 roku. Płyta zawierała m.in. utwór "Ol` 55", przerobiony później przez The Eagles. Po trasie u boku Franka Zappy, Waits wrócił do Los Angeles, gdzie nagrał album "The Heart Of Saturday Night", bardzo wysoko oceniony przez krytyków, ale w ogóle niezauważony przez publiczność.
Wczesne lata kariery Toma Waitsa to mnóstwo koncertów, ale także intensywne nocne życie - będące dokładnym odzwierciedleniem jego tekstów - w oparach tytoniowego dymu i alkoholu. W takiej atmosferze powstaje album "Nighthawks At The Diner", który nie podoba się już nawet krytykom.
Po siedmiu niezauważonych albumach Waitsa wytwórnia Asylum/Elektra wycofała się z wygasającego kontraktu i zakończyła współpracę z artystą.
O tamtym okresie swojego życia Waits mówi: "W głowie szumiał mi hałas, coraz bardziej pogmatwany hałas. Miewałem ochotę spuścić pianino po schodach i pobiec na dół, by zdążyć usłyszeć z bliska, jak się roztrzaskuje".
Waits wiedział, że trzeba coś zmienić. Wyjechał do Europy, gdzie grał koncerty między innymi w Amsterdamie i Kopenhadze. Na dłużej zatrzymał się w Londynie, pisząc tam nowe utwory. Kompozycje te trafiły na "Small Change", album w karierze Toma Waitsa przełomowy, który umocnił jego pozycję, jako wykonawcy i kompozytora.
W 1978 roku Waits rozpoczął swoją przygodę z kinem od roli w filmie "Paradise Alley" Sylvestra Stallone?a. Za ścieżkę dźwiękową do obrazu Francisa Forda Coppoli "One From The Heart" został nominowany do Oscara. Na planie tego filmu spotkał swoją przyszłą żonę, Kathleen Brennan, irlandzką scenarzystkę teatralną. Współpracował z nią później przy wielu projektach, m.in. przy operze "Frank?s Wild Years", wystawionej w Steppenwolf Theatre w Chicago w 1986 roku, a wydanej na płycie w 1987.
W 1985 ukazał się album Rain Dogs, który stał się jednym z największych komercyjnych sukcesów Waitsa. Został uznany przez krytyków z pisma "The Roling Stone" za jedną z najlepszych płyt 1985. Następny album nie potwierdził jednak popularności wokalisty - Frank`s Wild Years nie znalazł się nawet w TOP 100. Kolejne produkcje Waitsa również nie osiągnęły zawrotnych nakładów i w związku z tym muzyk wycofał się na kilka lat, koncentrując m.in. na filmie.
W 1986 roku Waits rozpoczął współpracę z reżyserem Jimem Jarmushem, na planie filmu "Poza prawem". Zrealizowali razem jeszcze dwa filmy - "Mystery Train" i "Noc na ziemi", po czym założyli grupę Synowie Lee Marvina, której głównym zadaniem było oglądanie filmów z Lee Marvinem. Nawiązał również kontakt z Robertem Wilsonem, dyrektorem artystycznym niemieckiego teatru Thalia. Razem wystawili operę "The Black Rider", która w 1993 roku ukazała się w formie albumu. Inny ich projekt, zatytułowany "Alice" (na podstawie "Alicji w krainie czarów") nie doczekał się jeszcze wersji płytowej.
Na scenę wrócił dopiero w 1991 roku, a jego kolejny album - Bone Machine (1992) przyniósł Waitsowi pierwszą w karierze nagrodę Grammy. Mimo to Tom nie liczył na zdobycie silnej pozycji na rynku muzycznym. Atmosfera jego kompozycji sprawiała, że zdobyły one nieliczną, ale wierną rzeszę słuchaczy.
W 1999 roku w wytwórni Epitaph Waits wydał pierwszą po siedmiu latach płytę "Mule Variations", czyli "Przemiany Muła" (tytułowym mułem jest on sam, gdyż jak twierdzi jego żona, jest tak samo jak to zwierzę uparty).
Jedynym zarzutem z jakim spotyka się Tom Waits ze strony fanów jest ten, że zbyt rzadko koncertuje. Jak sam twierdzi, woli spędzać wolny czas z rodziną. Mimo tego, po wydaniu "Mule Variations" zagrał trasę koncertową obejmującą zarówno Stany Zjednoczone, jak i niektóre kraje Europy.
W 2002 ukazały się w Polsce dwa niepublikowane wcześniej albumy Toma Waitsa - "Blood Money" oraz "Alice". Oba krążki zawierają muzykę stworzoną przez Toma i jego żonę Kathleen Brennan do sztuk teatralnych.