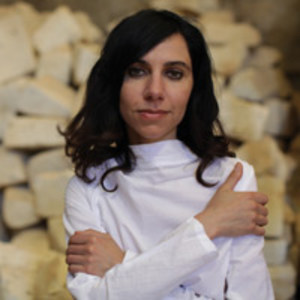 data urodzenia

9 października 1969

pochodzenie

Wielka Brytania
Biografia
Polly Jean Harvey, czyli PJ Harvey, to jedna z najwybitniejszych przedstawicielek alternatywnego rocka z Wielkiej Brytanii. Wokalistka i multiinstrumentalistka ma na koncie dziewięć autorskich, studyjnych albumów, które przyniosły jej status ikony światowej muzyki (zdobyła m.in. dwie prestiżowe nagrody Mercury Music Prize). Artystka wydala też dwie płyty długogrające nagrane wraz z Johnem Parishem.  
PJ zadebiutowała w 1992 roku albumem "Dry", okazał się być na tyle interesującym materiałem, że kilka wytwórni stoczyło batalię o podpisanie kontraktu z artystką. Zwyciężyła Island Records, która - jak się później okazało - wydała kolejne osiem albumów Brytyjki.
Zaledwie rok po premierze "Dry", światło dzienne ujrzał krążek "Rid Of Me", a w kolejnych latach artystka wypuściła "To Bring You My Love" (1995 r., przyniósł hity "Down By The Water" i "C'mon Billy".), "Is This Desire?" (1998r.), "Stories from the City, Stories from the Sea" (2000r., zawierał przeboje "Good Fortune" i "This Is Love", został nagrodzony Mercury Music Prize), "Uh Huh Her" (2004 r.), "White Chalk" (2007 r.), "Let England Shake" (2011r., nagroda Mercury Music Prize).

Ostatnią pozycją wydawniczą w dyskografii Polly Jean jest płyta "The Hope Six Demolition Project", która ukazała się wiosną 2016 roku.
Albumy, które PJ Harvey podpisała jako wspólne dzieła z Johnem Parishem to: "Dance Hall at Louse Point" z 1996 roku oraz "A Woman a Man Walked By", który ujrzał światło dzienne 15 lat później.
PJ Harvey została zaproszona do zagrania koncertu podczas festiwalu Open'er w 2016 roku.