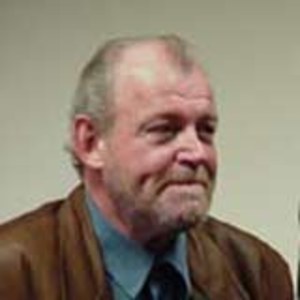 data urodzenia

20 maja 1944

data śmierci

22 grudnia 2014

pochodzenie

Wielka Brytania
Biografia
Joe Cocker to niewątpliwa gwiazda i artysta dziś już legendarny, który zajmuje ważne miejsce w historii muzyki rockowej. Jego charakterystyczny, zachrypnięty głos jest rozpoznawany niemal na całym świecie. Cocker to obecnie jedna z nielicznych gwiazd Woodstock '69, która z powodzeniem nagrywa płyty i koncertuje. Warto też podkreślić, że Joe jest jedynym artystą, który nagrał piosenkę Beatlesów lepiej niż oni sami.
Joe Cocker urodził się 20 maja 1944 w Sheffield w Północnej Anglii. Pierwsze kroki na scenie stawiał jako 15-latek w zespole The Cavaliers, a później dołączył do formacji Vance Arnold & The Avengers. Swój własny zespół The Grease Band założył dopiero w połowie lat 60. Wtedy Cocker został zauważony przez producenta Denny Cordella, który sprowadził grupę do Londynu i pomógł podpisać kontrakt nagraniowy. Efektem była pierwsza płyta, "With A Little Help From My Friends".
W 1969 roku Cocker wystąpił w słynnym amerykańskim programie telewizyjnym "Ed Sullivan Show", po którym posypały się propozycje koncertów w całych Stanach, między innymi zaproszenie na festiwal Woodstock, w sierpniu 1969 roku. Tam miało miejsce najsłynniejsze wykonanie utworu "With A Little Help From My Friends", dzięki któremu Cocker nie tylko przeszedł do historii muzyki, ale ostatecznie podbił serca Amerykanów.
Drugi album, "Joe Cocker" w ciągu roku sprzedał się w Stanach w ilości ponad 3 milionów egzemplarzy. W latach 70. artysta wylansował sporo przebojów, w tym napisany wspólnie z Billym Prestonem "You Are So Beautiful". Niestety po okresie sukcesów nadeszły gorsze czasy - Cocker popadł w narkotyki i alkohol.
Po ośmiu latach załamania, kiedy większość branży spisała go już na straty, wokalista zmienił wytwórnię i nagrał album "A Luxury You Can Afford", który pozwolił mu wrócić na listy przebojów. Na kolejnych płytach wydanych w latach 80. znalazły się takie hity jak "Sweet Little Woman", "You Can Leave Your Hat On", czy "Unchain My Heart".
W latach 90. Joe odzyskał olbrzymią popularność, a jednocześnie sukcesy odnosiły kolejne płyty - "Night Calls", "Have A Little Faith", "Organic". W 1994 roku artysta ponownie wystąpił na festiwalu Woodstock, w 25. rocznicę tego epokowego wydarzenia. Poza tym uczestniczył w wielu specjalnych koncertach - występował przed brytyjską rodziną królewską w czasie "Princes Trust Gala". Śpiewał na uroczystym koncercie z okazji urodzin Nelsona Mandeli oraz brał udział w "Konzert for Berlin" poświęconemu zburzeniu muru berlińskiego. Jego występ uświetniał także inaugurację prezydentury George'a Busha. Warto również wspomnieć, że w roku 2000 był gwiazdą Inwazji Mocy RMF FM.
Joe Cocker jest obecny na scenie od ponad czterdziestu lat i jak na razie nie zamierza się z niej wycofywać. Najnowsze wydawnictwo muzyka "Respect Yourself" to już 20. album w jego karierze. Znalazło się na nim 11 premierowych, studyjnych piosenek. Wśród nich sześć, to nowe kompozycje, a pozostałe nagrania to covery popularnych niegdyś przebojów z repertuaru między innymi Luthera Ingrama, Toma Snowa, Randy'ego Newmana, grup INXS i Blue Nile. Płyta ukazała się w maju 2002 roku.
(Żródło: RMF FM)