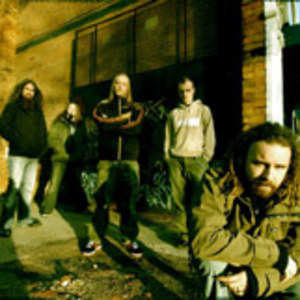 data powstania

1990

pochodzenie

Szwecja
Biografia
Formacja In Flames uważana jest za pionierów melodyjnego death metalu.
Zespół został założony w szwedzkim mieście Göteborg w 1990 roku. Grupa ma niezliczoną ilość występów i tras koncertowych oraz miliony sprzedanych płyt. Dyskografia In Flames liczy 12 studyjnych płyt: "Lunar Strain" (1994 r.), "The Jester Race" (1996 r.), "Whoracle" (1997 r.), "Colony" (1999 r.), "Clayman" (2000 r.), "Reroute to Remain" (2002 r.), "Soundtrack to Your Escape" (2004 r.), "Come Clarity" (2006 r.), "A Sense of Purpose" (2008 r.), "Sounds of a Playground Fading" (2011 r.), "Siren Charms" (2014 r.), "Battles" (2016 r.).
O fenomenie In Flames świadczy też fakt, że członkowie zespołu stworzyli też swój własny muzyczny festiwal. Dwudniowa impreza o nazwie "Borgholm Brinner" organizowana jest na zamku Borgholm w Szwecji.

Nowe wydawnictwo In Flames ujrzy światło dzienne w 2019 roku. 13 krążek Szwedów będzie zatytułowany "I, the Mask". Od grudnia 2018 roku promują go kompozycje "I Am Above" i "(This Is Our) House".