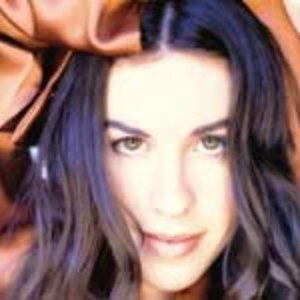 data urodzenia

1 czerwca 1974

pochodzenie

Kanada
Biografia
Alanis Morissette to kanadyjska wokalistka, kompozytorka i autorka tekstów, a także muzyk - potrafi grać na gitarze, harmonijce ustnej, flecie oraz instrumentach klawiszowych.
Kariera Kanadyjki wystrzeliła za sprawą albumu "Jagged Little Pill" w 1995 roku. Krążek sprzedał się w 35 milionach egzemplarzy. Przyniósł takie przeboje "Ironic", "You Oughta Know", "Hand in My Pocket" i "Head Over Feet" oraz pięć nagród Grammy.
Obecnie dyskografia artystki liczy osiem pełnowymiarowych płyt. "Jagged Little Pill" była trzecią, wcześniej ukazały się "Alanis" (1991 rok) i "Now Is the Time" (1992 rok). Pięć kolejnych to: "Supposed Former Infatuation Junkie" (1998 rok), "Under Rug Swept" (2002 rok), "So-Called Chaos" (2004 rok), "Flavors of Entanglement" (2008 rok) oraz "Havoc and Bright Lights" (2012 rok).
Pod koniec 2019 roku wokalistka ujawniła datę premiery nowego albumu. Krążek zatytułowany "Such Pretty Forks In the Road" trafi na półki sklepowe 1 maja 2020 roku. Wydawnictwo promuje  singel "Reasons I Drink".