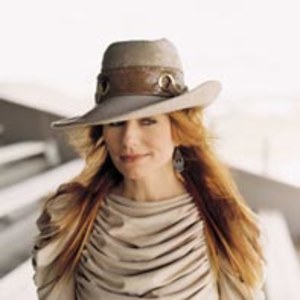 data urodzenia

22 sierpnia 1963

pochodzenie

USA
Biografia
Tori Amos, naprawdę Myra Ellen Amos, urodziła się 22 sierpnia 1963 roku w Północnej Karolinie (Stany Zjednoczone), a wychowywał się w stanie Maryland. Jej ojciec był kapłanem w kościele metodystów, a sama Tori zaczynała karierę w chórze.
Nastoletnia Amos zafascynowała się muzyką rockową, przede wszystkim Led Zeppelin. Wtedy też zaczęła sama komponować i wykonywać swoje utwory w barach. Postanowiła także w 1984 roku przenieść się do Los Angeles i koncertowała często w klubach w Hollywood..
Tam doszło do jej życiowej tragedii. 21- letnia piosenkarka, wracając z jednego z koncertów, postanowiła podwieźć pewnego uczestnika tej imprezy. Została przez niego sterroryzowana bronią i porwana, a następnie zgwałcona.
W połowie lat 90. założyła fundację RAINN (narodowa sieć do spraw gwałtu, molestowania i kazirodztwa) i uruchomiła czynną całą dobę linię telefoniczną dla ofiar przemocy. Obecnie RAINN odbiera 75 tysięcy rozmów rocznie.
W 1987 roku podpisała kontrakt w wytwórnią Atlantic Records. W tym samym czasie ukazał się debiutancki album Tori, "Y Kant Tori Read". W towarzyszącym jej zespole grali Matt Sorum (późniejszy perkusista zespołu Guns n' Roses), Eric Williamson oraz Steve Caton. Płyta okazała się kompletną artystyczna i komercyjną klapą. Inspirowane pop-metalem piosenki nie zyskały uznania u prezenterów radiowych.
Na szczęście dla Amos, wytwórnia nie rozwiązał z nią umowy. Piosenkarka postanowiła odmienić swój styl i skierowała się na balladowy grunt, charakterystyczny dla twórczości Kate Bush czy Joni Mitchell.
Wydana w 1991 roku EP-ka "Me And My Gun", promowana występami w Wielkiej Brytanii, przyniosła piosenkarce pozytywne recenzje w prasie. Sama płytka, jak i bilety na koncerty, sprzedawały się dobrze.
Na tym sprzyjającym gruncie ukazał się album "Little Earthquakes" (1991), który osiągnął sukces zarówno w Europie, jak i w Stanach Zjednoczonych.
Prawdziwy sukces przyniosły Tori Amos jej kolejne wydawnictwa, płyty "Under The Pink" (1994) i "Boys For Pele" (1996). Ten ostatni w krótkim czasie po premierze stał się Platynową płytą i znalazł się na pierwszym miejscu brytyjskiej listy przebojów.
Kolejne płyty Tori Amos potwierdziły jej klasę jako kompozytorki i wykonawczyni. Na wiosnę 1998 roku ukazał się "From The Choirgirl Hotel", a rok później dwupłytowy "From Venus And Back".
Ostatnim albumem nagranym dla wytwórni Atlantic był album "Strange Little Girls", na którym artystka zaprezentowała własne wersje piosenek innych wykonawców, między innymi The Beatles, Velvet Underground, The Stranglers, Depeche Mode czy Eminema.
Kolejna płyta, wydana już dla Epic "Scarlet's Walk", ukazała się w 2002 roku. Jej następcą był, wydany po trzyletniej przerwie "The Beekeeper". Na płycie znalazł się duet piosenkarki z popularnym w Wielkiej Brytanii Damienem Ricem.