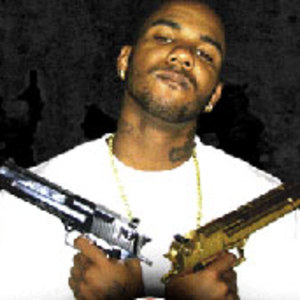 data urodzenia

27 listopada 1979

pochodzenie

USA

imię i nazwisko

Jayceon Taylor
Biografia
Kalifornijski raper The Game naprawdę nazywa się Jayceon Taylor, a urodził się w 1979 roku w Los Angeles. Pochodzi z miejsca, gdzie powstał się gangsta rap, to znaczy z Compton.
Jak każdy w getcie nie miał łatwego życia, tym bardziej, że wychowywał się w bezpośrednim kontakcie z gangiem The Crips, z którym związani byli jego rodzice. Swoją ksywkę zawdzięcza babci, która nazywała go tak, ponieważ cały czas uprawiał jakiś sport.
Początkowo myślał o karierze koszykarza, został jednak wyrzucony z drużyny w college'u. Wtedy zaczął handlować narkotykami. W 2001 roku został pięciokrotnie ranny w strzelaninie, po tym zdarzeniu postanowił zmienić swoje życie.
Pod koniec 2001 roku raper nagrał swoje pierwsze demo, które krążyło po całym Compton, aż trafiło w ręce Dr. Dre. Doktorowi bardzo spodoba się styl The Game'a i postanowił podpisać z nim kontrakt. Tak właśnie zaczęła się wielka kariera wykonawcy.
W 2005 roku ukazał się pierwszy album wykonawcy, nagrany dla dużej wytwórni, zatytułowany "The Documentary". LP wyprodukował Dr. Dre, a gościnnie wystąpili między innymi 50 Cent, Nate Dogg, Kanye West i Just Blaze. Płyta w Stanach Zjednoczonych odniosła nieprawdopodobny sukces, debiutując na pierwszym miejscu listy najlepiej sprzedających się albumów. Album sprzedał się w nakładzie ponad 2 milionów egzemplarzy i dał The Game'owi przepustkę do hip-hopowej ekstraklasy.
Pomimo tych sukcesów The Game nie zapomniał o swoich podziemnych dokonaniach i jeszcze w tym samym roku postanowił pokazać fanom swoje wcześniejsze oblicze - wydał płytę "Untold Story Volume 2", która była kontynuacją pierwszej części serii z 2004 roku ("Untold Story").