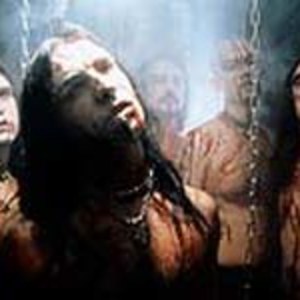 data powstania

1987

pochodzenie

Grecja
Biografia
Rotting Christ to grecki, blackmetalowy zespół muzyczny, założony w 1987 roku w Atenach.

W ciągu ponad 30 lat istnienia Rotting Christ nagrał 13 albumów studyjnych. Zadebiutował oficjalnie w 1993 roku płytą "Thy Mighty Contract". Następnie ukazywały się kolejno "Non Serviam" (1994 r.), "Triarchy of the Lost Lovers" (1996 r.), "A Dead Poem" (1997 r.), "Sleep of the Angels" (1998 r.), "Khronos" (2000 r.), "Genesis" (2002 r.), "Sanctus Diavolos" (2004 r.), "Theogonia" (2007 r.), "Aealo" (2010 r.), "Kata ton demona eaftu" (2013 r.), "Rituals" (2016 r.). Najnowszym dziełem zespołu jest album "The Heretics", który ukazał się 15 lutego 2019 roku.
Obecni członkowie formacji to: Sakis Tolis (gitary, instrumenty klawiszowe, wokal prowadzący, w zespole od 1987 r.), Themis Tolis (perkusja, od 1987 r.), Vagelis Karzis (gitara basowa, wokal wspierający,  w Rotting Christ od 2014 r.), George Emmanuel (gitara, wokal wspierający, do grupy dołączył w 2014 r.).