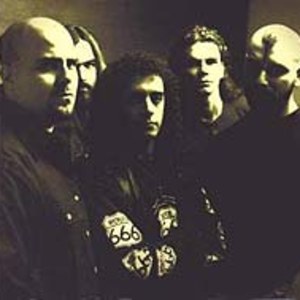 data powstania

1984

pochodzenie

USA
Biografia
Overkill to thrashmetalowa formacja rodem z Nowego Jorku.
Początki zespołu sięgają wczesnych lat 80. Pierwszy skład Overkill uformowali: wokalista Bobby "Blitz" Elisworth, basista D.D. Verni i perkusista Rat Skates. W 1982 roku do zespołu dołączył gitarzysta Bobby Gustafson.

Overkill oficjalnie zadebiutował w październiku 1985 roku płytą "Feel The Fire".
Prawdziwy sukces przyszedł jednak dopiero trzy lata później, za sprawą płyty numer trzy. "Under The Influence" - bo taki nosi tytuł - zyskała status największego sukcesu komercyjnego grupy, a do dzisiaj sprzedało się ponad pół miliona egzemplarzy.
Dyskografia formacji liczy obecnie 14 pozycji. Najnowszym wydawnictwem jest płyta "White Devil Armory", która miała premierę w połowie 2014 roku.

Skład formacji na początku 2016 roku, obok obecnych od początku istnienia Overkill muzyków - Bobby "Blitz" Elisworth, D.D. Verni, tworzą: Dave Linsk (gitara prowadząca), Derek "The Skull" Tailer (gitara rytmiczna), Ron Lipnicki (perkusja).