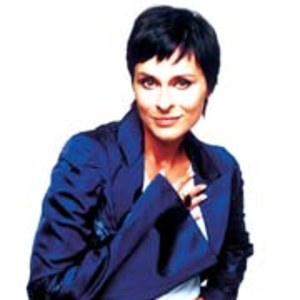 data urodzenia

11 kwietnia 1966

pochodzenie

Wielka Brytania
Biografia
Lisa Stansfield pochodzi z Manchesteru, tam też zaczynała karierę muzyczną w grupie The Blue Zone, którą założyła wraz z koleżankami ze szkoły. W efekcie dziewczyny wspólnie nagrały i wydały 4 single. Jednak Lisa po raz pierwszy naprawdę zaistniała na scenie w 1989 roku singlami "People Hold On" i "This Is The Right Time". W tym samym roku nagrała pierwszą solową płytę "Affection", która na całym świecie znalazła ponad 4,5 miliona nabywców. Lisę okrzyknięto wówczas jedną z najlepszych wokalistek pop i r&b.
Wokalistka stworzyła wiele światowych hitów takich jak "People Hold On" (z grupą Coldcut), "Change" i przede wszystkim "All Around The World". Jej albumy "Affection", "Real Love" (1991) i "So Natural" (1993) wielokrotnie stawały się platynowymi. Otrzymała również trzy nagrody Brit Awards i była nominowana do nagrody Grammy.
Po wydaniu w 1997 roku płyty "Lisa Stansfield", która nie została zbyt dobrze przyjęta, wokalistka zniknęła na cztery lata. Powróciła albumem "Face Up", który ukazał się w czerwcu 2001 roku. Ta płyta to niesamowite połączenie soulu, fusa, nowoczesnych rytmów i wspaniałego głosu Lisy. Promował ją singel "Let's Just Call It Love".
W lutym 2003 roku ukazał się album "Biography. The Greatest Hits" - podsumowanie 15-letniej kariery Lisy Stansfield, zawierający najlepsze perełki z jej płyt, a także utwór wyjątkowy - "These Are The Days of Our Lives" z repertuaru grupy Queen - wykonany w duecie z Georgem Michaelem podczas pamiętnego koncertu na cześć Freddiego Mercury. Album ukazał się także w limitowanej wersji dwupłytowej, zawierającej dodatkowo remiksy oraz na płycie DVD.
(Źródło: RMF FM)