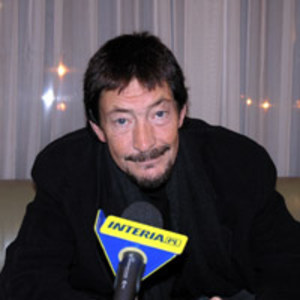 fot. INTERIA.PL
data urodzenia

4 marca 1951

pochodzenie

Wielka Brytania
Biografia
Brytyjski wokalista i gitarzysta Chris Rea urodził się w mieście Middlesborough. W jego żyłach płynie mieszanka krwi włoskiej, irlandzkiej i jugosłowiańskiej. Wielką pasją muzyka są wyścigi Formuły 1 i samochody marki Ferrari, a także ogrodnictwo, gotowanie i malarstwo.
Początkowo był związany z grupą Magdalene, w której zastąpił w Davida Coverdale'a (dołączył do Deep Purple). W 1975 roku zespół zmienił nazwę i jako Beautiful Losers wygrał ogólnokrajowy konkurs talentów, jednak pomimo tych sukcesów wciąż nie podpisywał żadnych kontraktów i nie wydawał płyty. Wtedy Rea opuścił grupę.
Jako solista debiutował w 1978 roku - nagrał swój pierwszy album "Whatever Happened to Benny Santini?". Niespodziewanie płyta podbiła rynek muzyczny za oceanem. Pochodzący z tego krążka przebój "Fool (If You Think It's Over)" święcił triumfy w USA. I chociaż początkowo przeszedł bez echa w Wielkiej Brytanii to sukces w Stanach spowodował zainteresowanie singlem również w ojczyźnie Chrisa.
Muzyk największą popularność zdobył w Europie na przełomie lat 80. i 90. Wtedy na rynku pojawiły się albumy "On the Beach" z 1986 roku; "The Road To Hell" z 1988 i "Auberge" z roku 1991, który doszedł na szczyt brytyjskiej listy przebojów albumów.
Hity takie jak "Josephine" (dedykowane nowo narodzonej córce artysty), "Let's Dance", "On The Beach", "Driving Home For Christmas", "The Road To Hell" czy "Looking For The Summer" ugruntowały pozycję Chrisa jako jednego z najciekawszych wokalistów i gitarzystów na rynku muzycznym.
Chris Rea ma w dorobku 22 albumy. W listopadzie 2001 roku ukazała się druga w karierze wokalisty składanka "The Very Best Of". Natomiast we wrześniu 2002 artysta nagrał płytę "Stony Road". Narodziła się ona na szpitalnym łóżku. Chory na raka Chris zdał sobie sprawę z tego, iż pragnie nagrać jeszcze jeden album, który mógłby po sobie zostawić, gdyby wydarzyło się coś strasznego, na którym mógłby oddać hołd temu wszystkiemu, co zawsze pociągało go w muzyce.
Po operacji i długotrwałym leczeniu, artysta na szczęście pokonał chorobę i w jej następstwie postanowił powrócić do swych korzeni - do bluesa. Efektem tej przemiany jest album "The Blue Jukebox", wydany w marcu 2004 roku.
(Źródło: RMF FM)