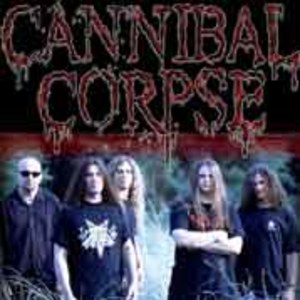 data powstania

1988

pochodzenie

USA
Biografia
Cannibal Corpse to muzyczna formacja z Buffalo (stan New York), uważana za ikonę amerykańskiego death metalu.
Zespół, który powstał w 1988 roku, ma w dorobku 14 długogrających albumów: "Eaten Back to Life" (1990 r.), "Butchered at Birth" (1991 r.), "Tomb of the Mutilated" (1992 r.), "The Bleeding" (1994 r.), "Vile" (1996 r.), "Gallery of Suicide" (1998 r.), "Bloodthirst" (1999 r.), "Gore Obsessed" (2002 r.), "The Wretched Spawn" (2004 r.), "Kill" (2006), "Evisceration Plague" (2009 r.), "Torture" (2012 r.), "A Skeletal Domain" (2014 r.), "Red Before Black" (2017 r.).
Grupa Cannibal Corpse, od samego początku działalności wydalniczej, związany jest z wytwórnią Metal Blade.

Zespół na przestrzeni lat tworzyli różni muzycy. Jedynymi jego stałymi członkami są basista Alex Webster oraz perkusista Paul Mazurkiewicz.
Do najsłynniejszych fanów grupy należy aktor Jim Carrey.