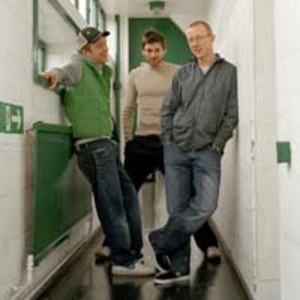 pochodzenie

Wielka Brytania
Biografia
Blur to brytyjski zespół, który powstał w 1989 roku w Colchester. W skład grupy wchodzą: Damon Albarn (wokal, gitara, klawisze), Graham Coxon (gitara), Alex James (bas) oraz Dave Rowntree (perkusja).
Zespół tworzy muzykę z zakresu gatunków brit pop, indie rock i rock alternatywny. Ma na swoim koncie siedem albumów: "Leisure"(1991), "Modern Life is Rubbish"(1993), "Parklife"(1994), "The Great Escape"(1995), "Blur"(1997), "13"(1999) oraz "Think Tank"(2003).
W 2003 roku grupę opuścił gitarzysta Graham Coxon. Po jego odejściu zespół nagrał płytę "Think Tank", bardziej elektroniczną, z towarzyszeniem prostszych linii gitarowych granych przez Albarna. Podczas trasy promującej album, Coxona zastąpił gitarzysta zespołu The Verve, Simon Tong. W tym samym roku Blur zawiesił działalność. Wokalista Damon Albarn poświęcił swój czas projektowi Gorillaz, który założył wespół z Jamie Hewlettem.
W grudniu 2008 roku zespół Blur zapowiedział swoją reaktywację. W 2009 roku w pełnym, oryginalnym składzie rozpoczął koncerty na brytyjskich festiwalach.
W styczniu 2010 roku do kin trafił film dokumentalny o zespole, zatytułowany "No Distance Left to Run". Dokument został później wydany w formie DVD. Tego samego roku zespół wypuścił pierwszy od 2003 roku utwór "Fool's Day" wydany na płycie winylowej, w limitowanej edycji liczącej tysiąc kopii.
Grupa ma na swoim koncie wiele nagród i nominacji, m.in. jedną nominację do nagrody Grammy oraz 17 nominacji i pięć nagród BRIT Awards. Zespół dwukrotnie otrzymał nominację do prestiżowej nagrody Mercury Prize. Został również uhonorowany nagrodą Królowej Brytyjskiej za rozpowszechnianie kultury Wielkiej Brytanii.