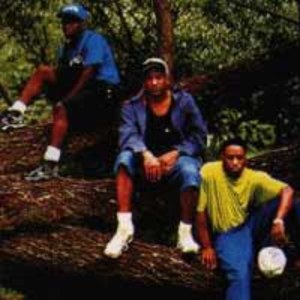 data powstania

1988

data rozpadu

1998

pochodzenie

USA
Biografia
A Tribe Called Quest to amerykańska grupa hiphopowa uformowana w 1985 roku. Jej skład tworzyli czterej artyści: Q-Tip, Ali Shaheed Muhammad, Phife Dawg i Jarobi White. Ostatni z wymienionych dość szybko, bo w 1991 roku, opuścił szeregi kwartetu.
Grupa na przestrzeni 1990 i 1998 roku nagrała pięć albumów - "People's Instinctive Travels and the Paths of Rhythm" (1990), "The Low End Theory" (1991), "Midnight Marauders" (1993), "Beats, Rhymes and Life" (1996) i "The Love Movement" (1998) - po czym zaprzestała działalności.
Krążki otrzymały znakomite recenzje i cieszyły się olbrzymim poważaniem, przyniosły zespołowi miano legendy hip hopu.
W marcu 2016 roku świat obiegła wiadomość o śmierci Phife'a Dawga. Muzyk przez wiele lat walczył z różnymi dolegliwościami zdrowotnymi - chorował m.in. na cukrzycę,  jeszcze w 2008 roku przeszczepiono mu nerkę.
Kilka miesięcy później glob obiegła kolejna wiadomość z pokładu A Tribe Called Quest - raperzy ogłosili, że po 18 latach przerwy, szykują powrót. Zapowiedź urzeczywistniła się w listopadzie 2016 roku pod postacią krążka zatytułowanego "We Got It from Here... Thank You 4 Your Service", w nagraniach którego wzięli udział zarówno Phife, jak i Jarobi. Płyta, na której pojawiły się też takie tuzy muzyki jak Jack White czy Elton John, została bardzo dobrze przyjęta przez fanów grupy i krytyków muzycznych.