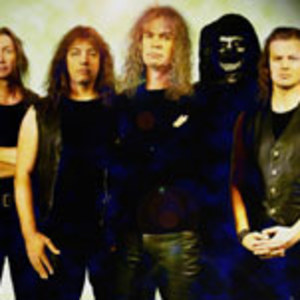 data powstania

1980

pochodzenie

Niemcy
Biografia
Grave Digger to zespół muzyczny określany mianem weteranów niemieckiego heavy metalu.

Dorobek Niemców to 19 studyjnych albumów (debiutancki "Heavy Metal Breakdown" ujrzał światło dzienne w 1984 roku, ostatnie dzieło Grave Digger, "The Living Dead" trafiło w ręce fanów metalu w 2018 roku), a także kilka EP-ek, wydawnictw typu split oraz płyt kompilacyjnych.
Na początku 2020 roku formacja ogłosiła datę premiery 20. pełnowymiarowej płyty. Longplay zatytułowany "Fields Of Blood" trafi do sklepów muzycznych 29 maja 2020 roku. Dzieło będzie sygnować logo wytwórni Napalm Records.
Skład Grave Digger obecnie tworzą: Chris Boltendahl (gitara basowa, wokal), Jens Becker (gitara basowa), Axel "Ironfinger" Ritt (gitary) oraz Marcus Kniep (instrumenty perkusyjne i klawiszowe).