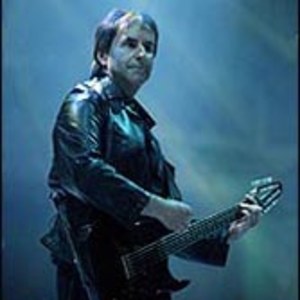 data urodzenia

15 października 1948

pochodzenie

Irlandia
Biografia
Chris De Burgh, który naprawdę nazywa się Christopher Davidson, urodził się w 1948 roku w Argentynie. Jako dziecko bardzo wiele podróżował wraz z ojcem - irlandzkim dyplomatą. Mieszkał na Malcie, w Nigerii, Zairze, aby w końcu osiąść z rodzicami w Irlandii. Tam też odnalazł się jako muzyk - zafascynowany The Beatles rozpoczął samodzielną naukę gry na gitarze, a także komponował pierwsze piosenki.
Chris ukończył Trinity College w Dublinie i niebawem zaczął utrzymywać się ze śpiewania. Początkowo występował w barach i salonach fryzjerskich ledwo zarabiając na hamburgera, jednak po pewnym czasie przeniósł się wraz z zespołem do klubów i małych sal koncertowych, a w 1974 roku podpisał pierwszy kontrakt z A&M Records. Rok później ukazał się debiutancki album Chrisa De Burgha "Far Beyond These Castle Walls", który zawierał utwór "Turning Around" - pierwszy przebój wokalisty. Kolejny album "Spanish Train & Other Stories" ukazał się jeszcze w tym samym roku, a następny - "At The End Of A Perfect Day" - w 1977.
Na swych wczesnych płytach artysta prezentował głównie ballady inspirowane muzyką dawną, jazzem, przebojami country oraz folklorem narodów Ameryki Południowej (piosenka "Brazil"). Jednak w końcu lat 70. Chris zaczął zmierzać w wielu utworach w kierunku muzyki rockowej oraz unowocześnił brzmienie - w 1980 roku wydał album "Eastern Wind". Wtedy też przyszły pierwsze naprawdę poważne sukcesy. Jednak dopiero dekada lat 80. przyniosła artyście większość znanych przebojów. Jego największe hity to na pewno "The Lady in Red", "Sailing Away", "Missing You", "Don't Pay The Ferryman".
Chris De Burgh gościł trzykrotnie w Polsce. Po raz pierwszy wystąpił w naszym kraju w 1997 roku w Zabrzu, podczas koncertu zorganizowanego przez Fundację Rozwoju Kardiochirurgii. W roku 2000 zaśpiewał na Festiwalu Piosenki Zjednoczonej Europy w Zielonej Górze oraz w marcu 2002 roku wystąpił w Sali Kongresowej - koncert był częścią trasy promującej album z jego największymi przebojami, zatytułowany "Notes from The Planet Earth".
Premiera najnowszego wydawnictwa Chrisa "Timing Is Everything" miała miejsce we wrześniu 2002 roku. Album pilotował singiel zatytułowany "Guilty Secret".
(Żródło: RMF FM)