Anoraknophobia - Marillion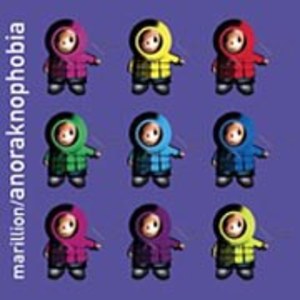 wykonawca

wytwórnia

Pomaton EMI

premiera

14 maja 2001

gatunek

Rock

liczba utworów

8
O płycie
Członkowie tej brytyjskiej grupy, po podpisaniu w 2000 r. kontraktu z wytwórnią EMI, z którą odnosili swe największe sukcesy, zdecydowali się nagrać album mający w założeniu ponownie przywrócić im status gwiazdy pierwszej wielkości. Poprzednie płyty, wydane własnym sumptem, nie zostały przyjęte zbyt dobrze przez fanów, więc wielu z nich spodziewało się na kolejnej płycie sporych zmian. Jednak wokalista Steve Hogarth i reszta muzyków nie ulegli tej presji i "Anoraknophobia" (już 12. album w dorobku Marillion) jest kontynuacją drogi obranej na płycie "marillion.com", chociaż fani na pewno zauważą mały powrót do brzmień znanych z "Affraid Of Sunlight". Ci, którzy spodziewali się powrotu do klasycznego rocka progresywnego, na pewno zawiedli się. Marillionowi znacznie bliżej jest w tych nagraniach do takich zespołów, jak U2 lub Radiohead. "Between You And Me" to piosenka utrzymana w stylistyce starszych utworów grupy, takich jak "Hooks In You", czy też "Incommunicado". W kompozycjach "Quartz" (nieco przypomina dokonania Porcupine Tree), "When I Meet God" i 'This Is The 21st Century", Marillion pokazują, jak wygląda ich
zdaniem rock progresywny XXI wieku. W porównaniu do dwóch poprzednich płyt, na "Anoraknophobii" słychać więcej instrumentów i co najważniejsze, Steve Rothery znów przypomniał sobie o graniu na gitarze kilkuminutowych solówek.
Steve Rothery powiedział: "Nie jesteśmy tylko bandą pięciu podstarzałych dinozaurów, mieszkających w Aylesbury i uprawiających ogródek. Nadal mamy wiele do powiedzenia w muzyce. 'Anoraknophobia' to bez wątpienia najbardziej nowoczesna płyta, jaką kiedykolwiek zrobiliśmy".

Lista utworów
Vol. 1

1.

Between You and Me

6:27

2.

Quartz

9:06

3.

Map of the World

5:02

4.

When I Meet God

9:17

5.

The Fruit of the Wild Rose

6:57

6.

Separated Out

6:13

7.

This Is the 21st Century

11:07

8.

If My Heart Were a Ball It Would Roll Uphill

9:27